Corporate gifts, swags, keepsakes, brand reminders and promotional products help tell your brand story effectively
Welcome to Spentacorp
Welcome to Spentacorp! India's most comprehensive corporate gifting and promotional products company based in Bangalore. Choose from customized t-shirts, jackets, hoodies, backpacks, power banks, USB drives, keepsakes, swags, pharma brand reminders, jute products, leather, mementos and so many more. Our new work from home series products feature back rests, foot roller, ergonomic mouse, foot rest, stress gel balls, foldable laptop tables and many more help improve employee efficiency. Each product customised to perfection with your logo and custom design through an array of branding techniques like printing, embroidery, colourful transfers, laser engraving and pad printing.
Introduction
About Us
Spentacorp is a Bangalore based corporate gifting and promotional products company. Spentacorp offers solutions in areas of corporate gifting, employer branding, promotional merchandise, rewards and recognition and building branding stores. Spentacorp presently serves several large Indian and multinational companies across India and beyond across diverse industry verticals.
Managed professionally by industry veterans with over 40 years of combined experience between them, Spentacorp's success story pans across over 700 projects, 600+ products and over 125 satisfied customers.
Read More
Must Read
Latest Posts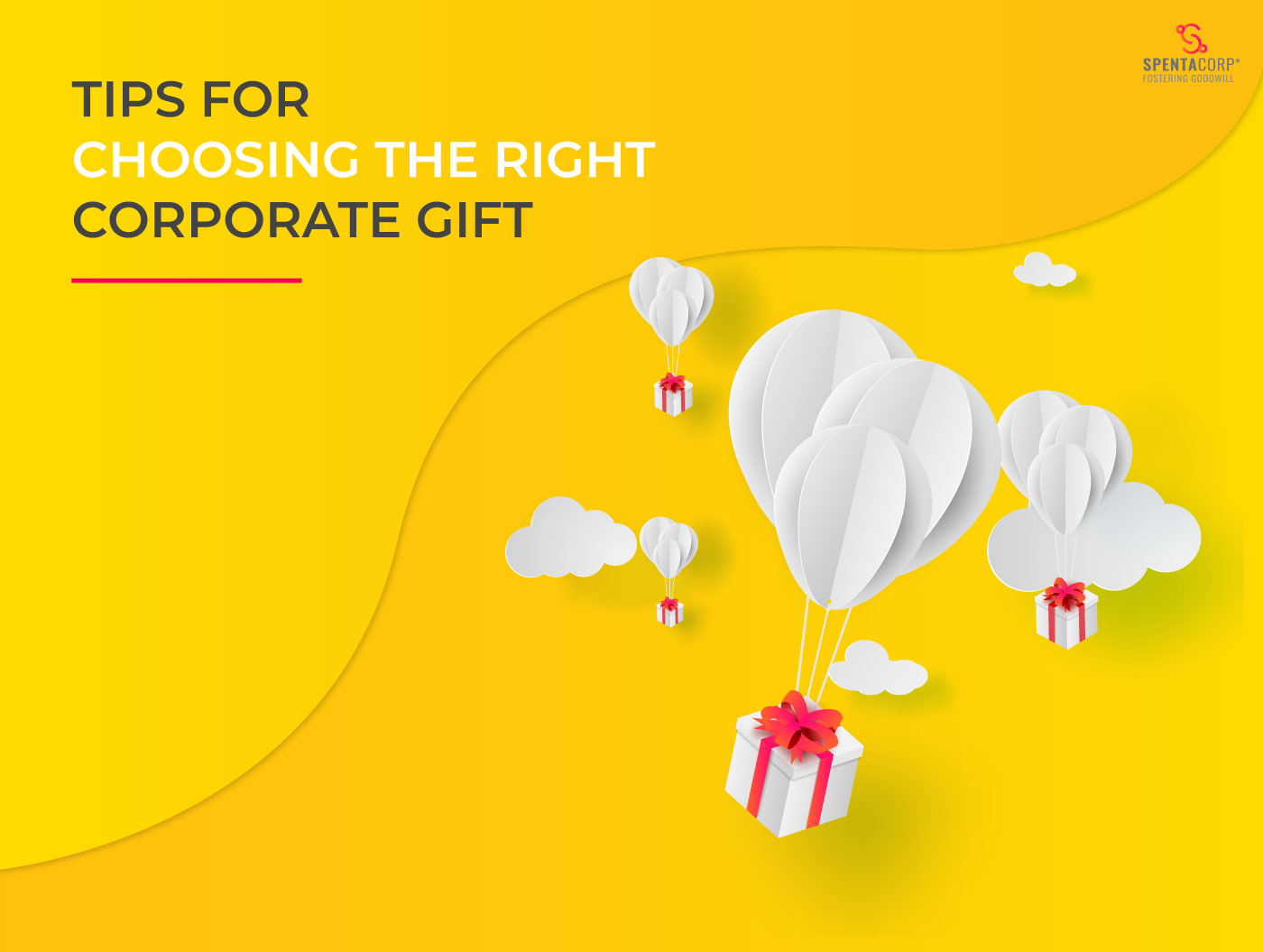 Corporate gifts are ubiquitous in events and conferences. The challenge is when it is your time to give the gift. How do you ensure that [...]
Testimonials
what they say for what we do
Client at Interglobe
"Our experience with Spentacorp has been very delightful and satisfying. They have been able to consistently deliver with high quality products each and every time. They have stuck to their commitments, and met out stringent quality requirements under trying circumstances. They have always taken initiative to make sure that in the end product even the minutest of details are taken care of and have at times gone out of way to meet the quality standards without failing on the timelines."
Client at Cisco Systems
"I have worked with Ravi to source Employee appreciation gifts at various times. Ravi is truly committed to making sure that his merchandize beats expectation of employees. And if/when there is a disconnect, Ravi has resolved the situation by providing timely focus."
Client at Capgemini
"In a time where we are constantly measured against deliverables, Everything we take up counts and thank you for helping me prove that I'm dependable."
Client at Infosys
"The order was delivered on time and the event was a great success. We will have to give it to your team for working day & night to complete this task. A BIG THANK YOU to all those who were involved in this activity."
Client at Veveo
"We would like to express our sincere appreciation for your service to us as one of our most reliable regular suppliers. I thank you for the quality of service provided by your company. We sincerely appreciate your efficient, gracious customer service, the level of detail and accountability you have demonstrated on order, and the way you conduct business as a whole. Looking forward to continuing to work together. "
Client at PMG Asia
"Thank you for all the support given during the multiple events! The giveaways reached us in time and one of them, well before what was committed. The event went on smoothly and the client also appreciated the giveaways. Looking forward to working more on these lines."
Client as Sasken
"Thank you for your quick turn around on our requirement . This was a last minute request and we were not sure if our requirement would be met in such a short time. Many times you have catered us for different events and always kept the commitment. We would like to appreciate you and your team for the efforts put in for Sasken and you are one of the best vendors we have worked with. Looking forward to working with you in future as well ."
Client at Accenture
"Spentacorp did a good job in managing the orders during our carnival overcoming a lot of complexities- 16 locations and last minute approvals etc..."
Client at Accenture
"I appreciate your swift response and splendid service. Art work was too good and delivered on time as agreed."
Client at Maverick Software
"Let me place it on record that the service delivered by Spentacorp was very fast and good quality. Rashmi was swift in response and the samples were arranged quickly for quality check. I will definitely recommend your services to my network. Keep up the good work ! "
Client at Fidelity
"The box packaging was handled with finesse and branding done on the cover is looking really nice – not to forget , the birthday card with the birthday message is printed nicely in good quality photo paper and we are very happy with that. The product overall is earning lots of compliments. It was really nice working with Spentacorp – you have understood our requirement and tailor made modification whenever required which is totally appreciated. Thank you for all your assistance and we look forward to a fruitful partnership with Spentacorp."
Client at Accenture
"Thanks for the great professionalism in the entire procurement process."
Client at SoftwareAG
We really appreciate the way you handled our requirements. I know that working with Clients like us can be really hard sometimes. It takes a lot of energy and self-control to deal with us. I really admire your ability to stay calm and positive in difficult situations. Also, your ability to understand and quickly develop suitable solutions is a real next-level problem-solving skill. Keep up the Good Work Ravi and Team!
Wall B Architects
T-Shirts look great and absolutely no issues with the Quality. Thank you Ravi!
Client at an American Water Solutions Company
Engaged Spentacorp for promotional items purchase, affordable pricing with good delivery capability.
Sr. Director at an American Home Improvement Company
Very pleased to inform that we got our t-shirts and vests. The end quality of the product turned out to be just like the one shown in sample and as described. Fabric and finishing is really smooth and of high quality. I am sure we all liked the delivery and fast turn around. I am particularly very pleased with overall experience in this.
Our Clients
a brief list of our clients
Looking for a reliable and versatile corporate gifting company?